See also:
Pigeon FAQ
,
Pigeon Gallery
Old CD's might help keep pigeons away. Hang them from short string or fishing line where sun will reflect flash and wind will move CD's around.
We do have pigeon spikes that help stop rousting problems on ledges, pillars, and in eves.

DID YOU KNOW ...




I can carry up to 40 viruses and 60 transmittable diseases with me?

Since the arrival of their ancestors (the domestic homing pigeon) in the 1600's, the Feral Pigeon has become the number one urban pest. Pigeons have become such a problem because they are not afraid of man and roost easily on our homes and buildings.




Call us if we can be of any help!



See also:
Ant FAQ
, Termite FAQ,
Ant Gallery
CLEAN-UP PROJECTS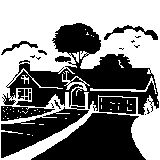 Pigeon feces contain uric acid which is highly corrosive to building and

roofing materials. It is said that a roosting flock can cut the life of a roof in half. The feces also contain bacteria, fungal agents and ectoparasites which present numerous health risks.

Products are available to spray on affected areas to neutralize odors and help sterilize surfaces prior to any clean-up attempts.

PIGEON FACTS:
Mate for life (3 or 4 years)
Have 3 or 4 broods per year of 2 eggs each
Hatch in 18 days, leave the nest within 35 days
Do not migrate, stay near their birth site (which may be your home)

Breed year round in warm climates (like Arizona)
-- REMEMBER --
SANITATION IS THE KEY TO GOOD PIGEON MANAGEMENT
---